Scapingsteel garden edges
BEDS • BORDERS • PATHS • DRIVEWAYS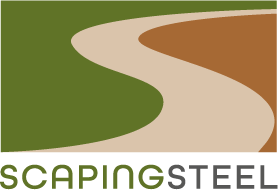 The answer to a neat garden

Scapingsteel is our own self-fit metal edging, that can be used across a variety of uses in your garden and overall landscaping.
Our most popular option is 3mm thick mild steel, available at our standard depth of 80mm in 4m lengths.
This has proved popular because it creates a neat, unobtrusive edge, and is extremely easy for the customer to fit themselves.
Scapingsteel can be used in new projects, or easily retro-fitted into existing landscapes.
The overall effect is a sharp, crisp edge that will look great for many years.
The applications for Scapingsteel are wide and varied, limited only by your imagination! 
We can manufacture and supply steel at a variety of depths, thicknesses, and shapes, to suit a wide range of landscaping applications.
Call us now for a chat about your project. We're confident we can bring your ideas to life!
Our team is on hand to help you bring your vision to life, and create an impact on your landscaping project.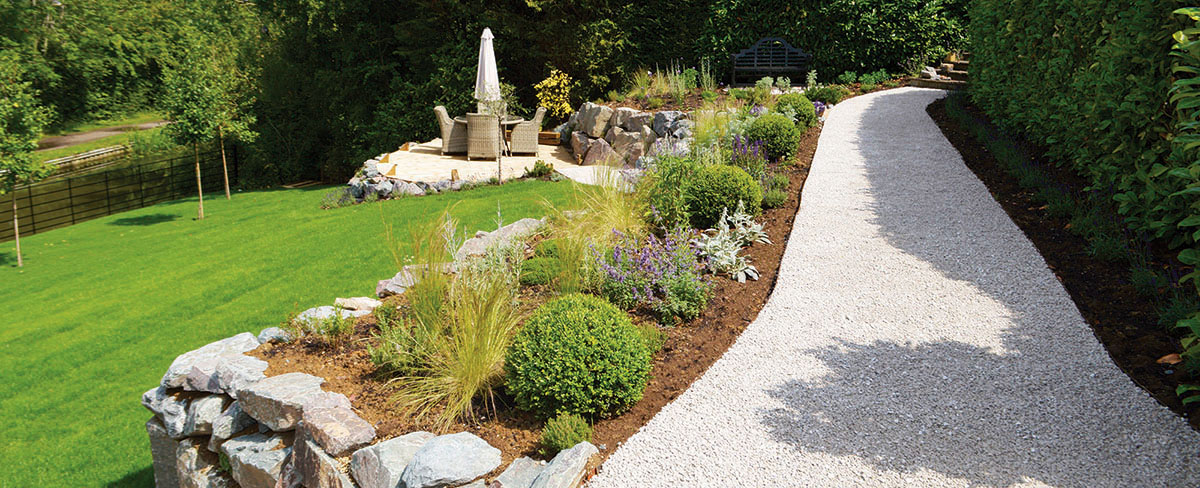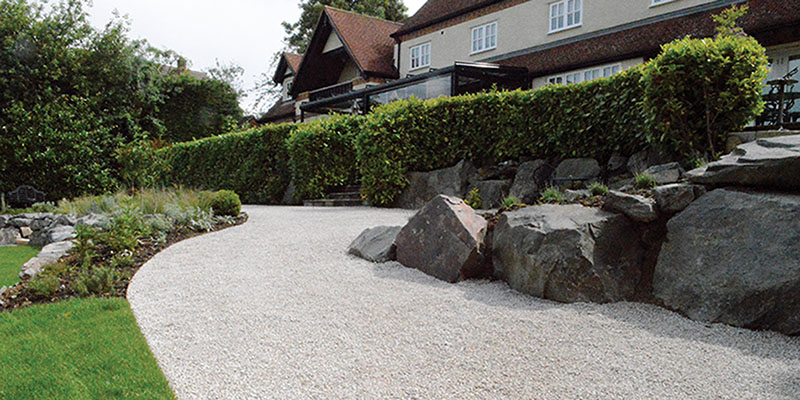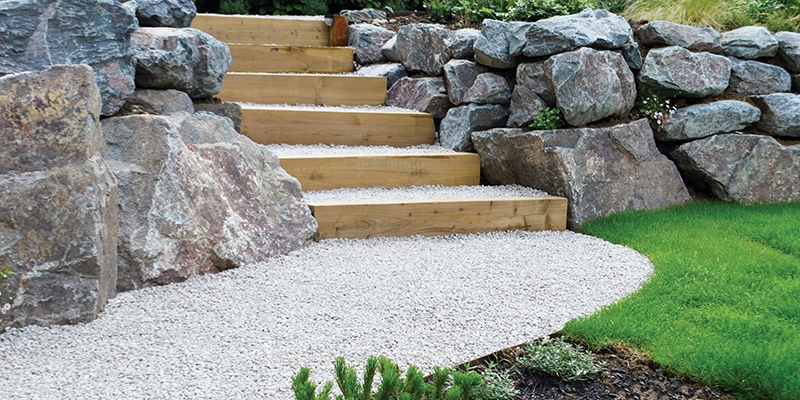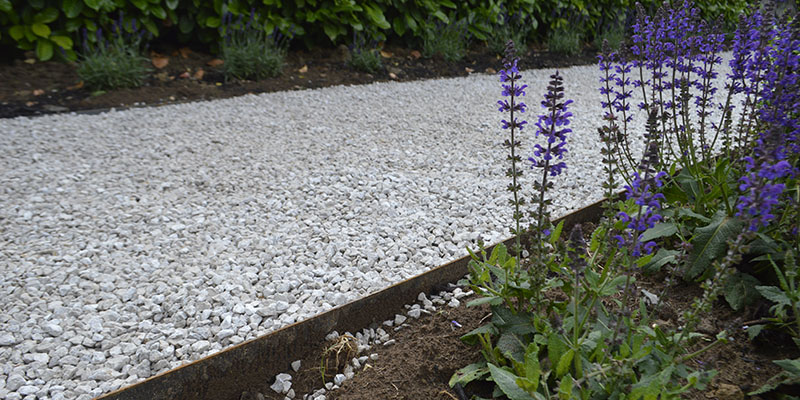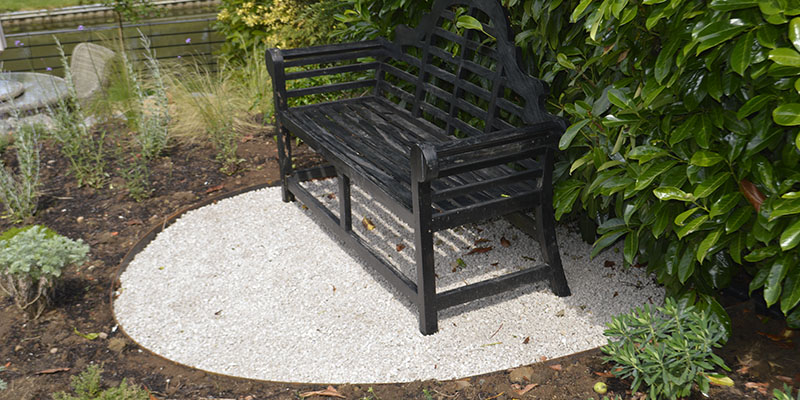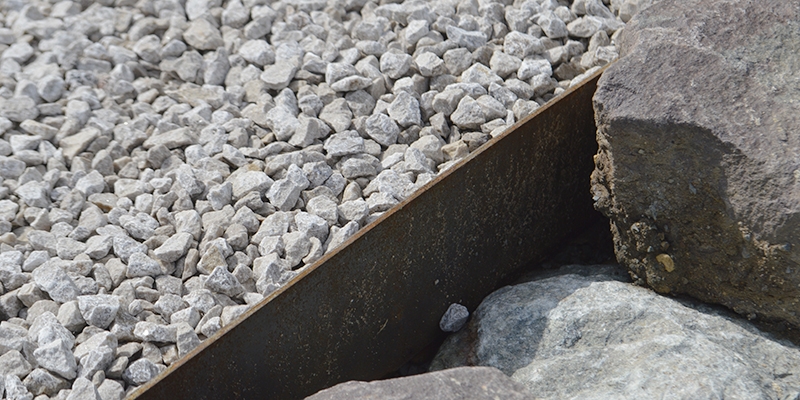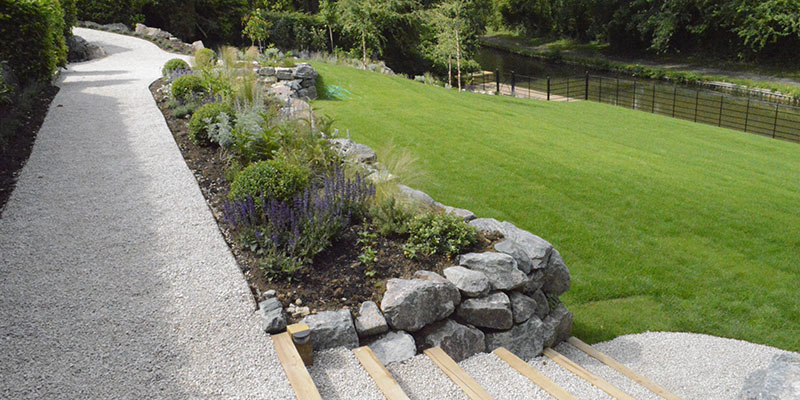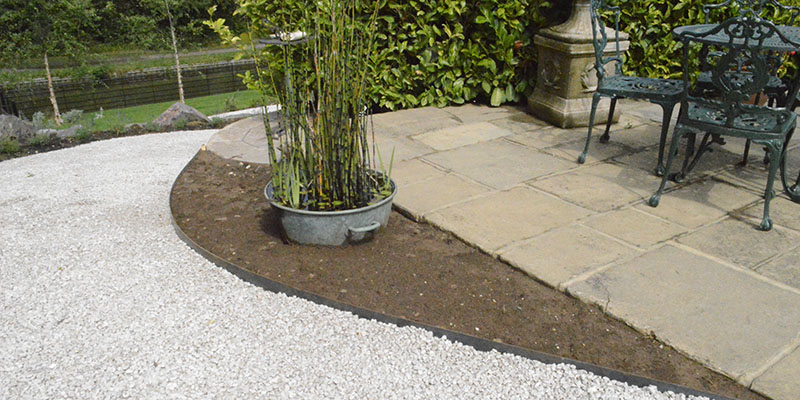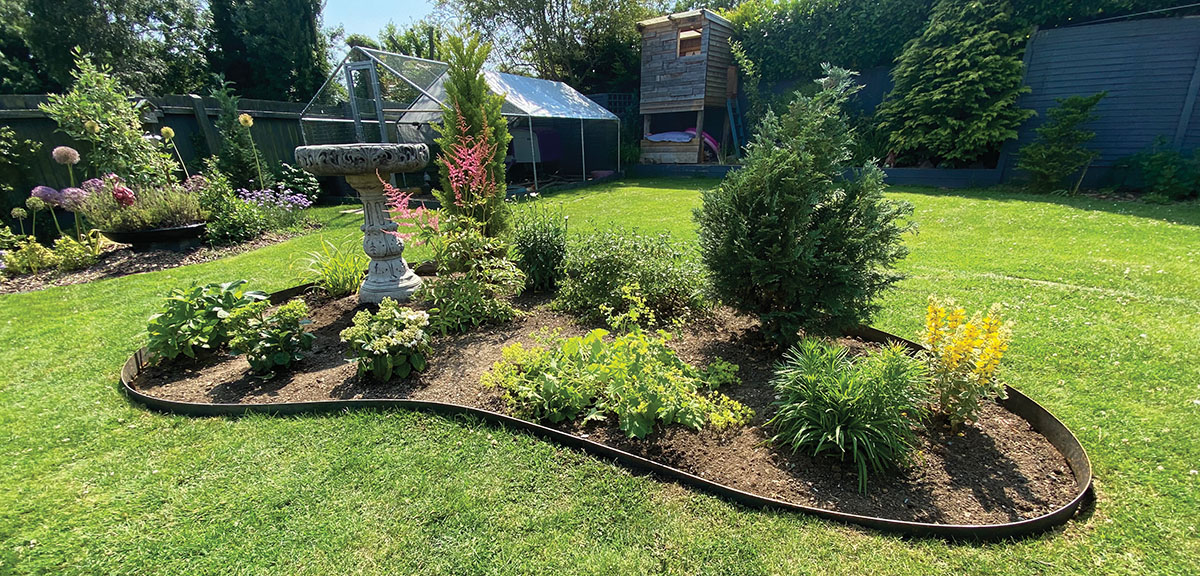 Carefully manufactured from mild steel, it will stand the test of time in your garden.
Our standard 3mm steel will easily flex and follow your existing or new borders with ease.
Scapingsteel is quick and easy to fit. Using the steel pins provided, all you need is a wooden block and mallet.
Scapingsteel is great value. It's supplied in 4 metre lengths, with fixings included.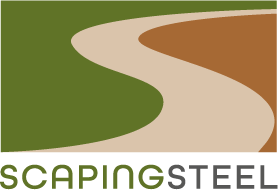 STANDARD EDGING
£28 per 4m length*
80mm depth / 3mm thick / 4m length
5 Steel pins: 250mm depth
CIRCLE
£35 per circle (two halves)*
600mm circle / 80mm depth / 3mm thick
Supplied in two halves with u-shaped steel joining pegs
Delivery
Ask for a quote, or collect in person for FREE from our workshop in Market Harborough.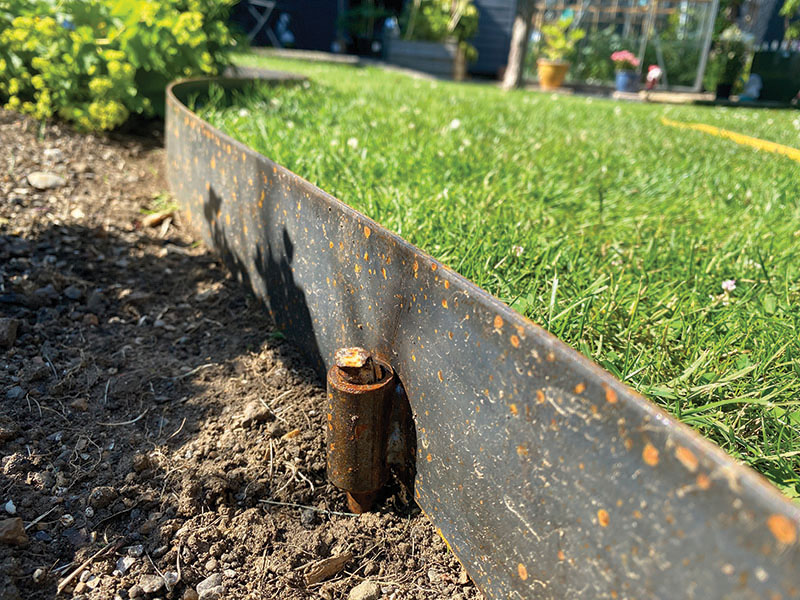 In "heavy traffic" areas, such as driveways and paths, we recommend burying half of the edging.
In garden borders and beds, we recommend you bury a third of the depth.
With each section, you will receive:
4m of steel edging strip, with pin sleeves
welded onto the unseen side.

Five 250mm steel pins for securing the steel edge in the ground. These are spaced at 1m intervals.

*All prices on this page are correct as of 18th April 2023. We strive to keep our pricing as sensible as possible, but sometimes outside economic forces mean we have to review our prices. For an up-to-date quote, please get in touch with us, and we'll happily discuss your project with you.
Who makes SCAPINGSTEEL, and where are they based?
Scapingsteel is designed and fabricated by Access and Lifting Service Limited, based in Market Harborough, Leicestershire. They specialise in access, lifting gear, and steel fabrication services. For more than 30 years, their highly-skilled team of engineers has successfully delivered projects across the UK and overseas. SCAPINGSTEEL is their first product aimed at everyday consumers and DIY projects. You can find out more about them by clicking HERE.
Is SCAPINGSTEEL easy to install?
Yes it is. At the standard thickness of 3mm, it is incredibly easy to bend the steel into almost any shape. The pins are easily inserted into the sleeves on the reverse of the edging, and you simply hammer them into the ground. All you need is a block of wood and a hammer or mallet.
How will it be supplied?
Each length will be provided as a straight steel edge, with 5 sleeves and steel pins included.
Will the steel rust?
Yes it will! And that is what gives Scapingsteel its natural charm, and makes it so popular with our customers. In time, the steel will turn a deep golden rust colour, that will add impact to your landscape.
But don't worry, the steel will last you for many years. But it's not a problem if you wish to paint it. We recommend using a metal primer and a quality metal paint.
Can I have bespoke shapes and sizes made?
Of course you can… you're only limited by your imagination! Our expert team of steel fabricators can advise you on your ideas, and give you a cost. Just give us a call and we'll be happy to talk you through it.
Is delivery included in the price?
Unfortunately it's not. Delivery will very much depend on your location, and the order amount. We're happy to discuss the options with you.
As a guide. if you live within a 25 mile radius of our base in Market Harborough, our standard delivery charge is £25, and within a 50 mile radius it's £40.
Anchor House, Riverside Industrial Estate, Market Harborough, Leicestershire LE16 7PT, United Kingdom