Client name: Royal Academy of Arts

Completed: 2019

Proof load test on bespoke lifting jib
The Royal Academy of Arts is located in the heart of London, and home to Britain's longest-established art school. They put on world-class exhibitions of art from around the world, welcoming hundreds of thousands of people each year.
We were asked to conduct a proof load test on a bespoke lifting jib. Its purpose was to support an exhibit by Anthony Gormley entitled "Body and Fruit".
Our challenge was to apply a live load of 6,000kgs without overloading the first floor location.
A robust 10T capacity weights cage was fabricated, and the live load was transported manually into the suspended apparatus.
Non-permanent deformation was recorded at 250kg increments.
The test was successful.
We even went to visit the exhibit on the opening weekend in Picadilly!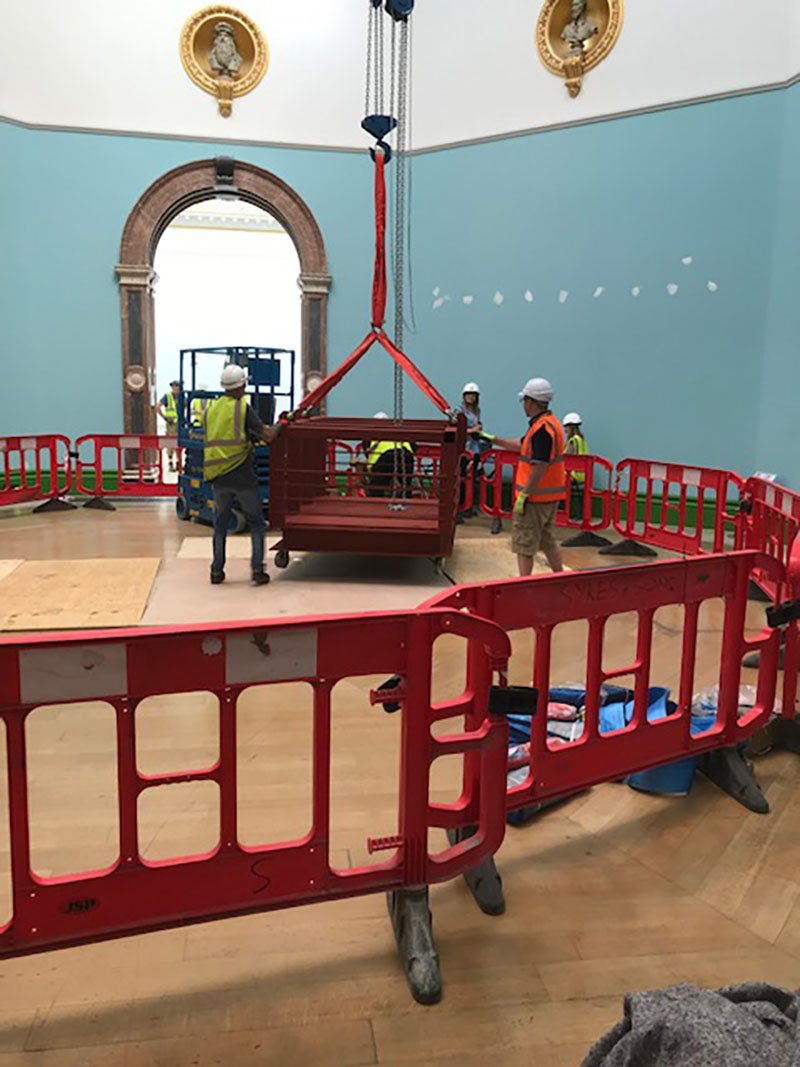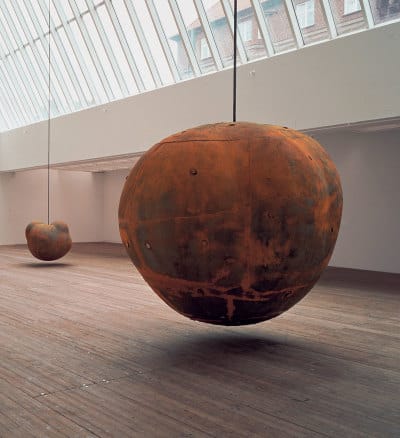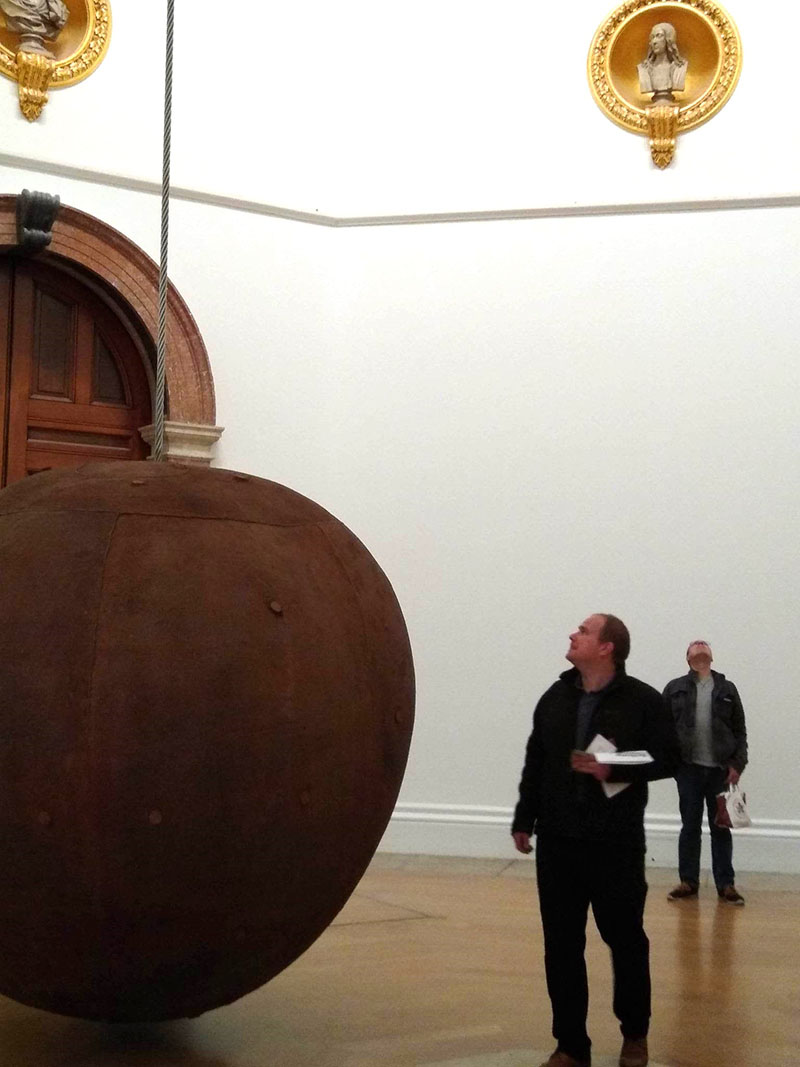 Anchor House, Riverside Industrial Estate, Market Harborough, Leicestershire LE16 7PT, United Kingdom