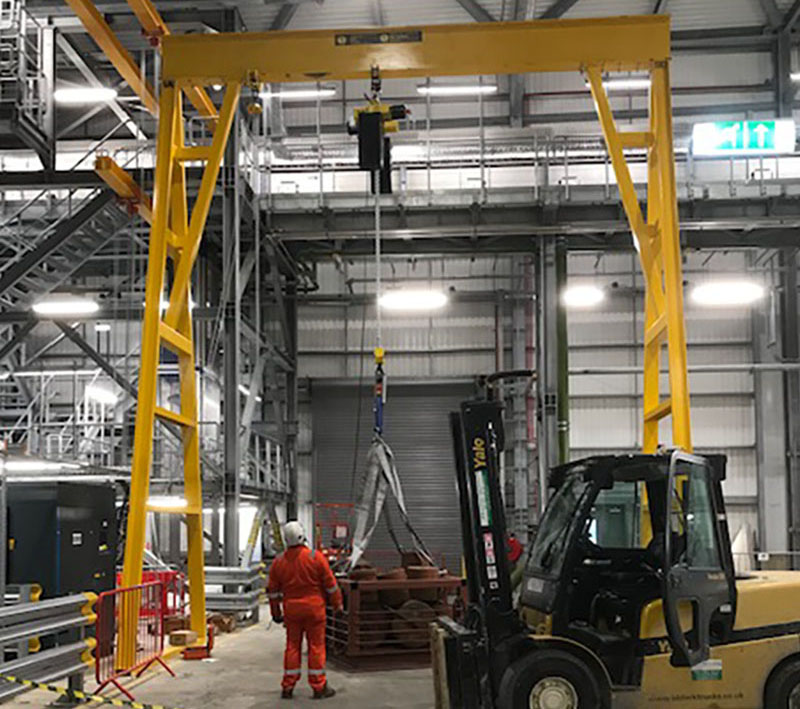 Completed: 2021

Gantry fabrication

Installation and testing
In 2021, we were commissioned by our client to fabricate a gantry for a waste processing site.
The piece itself was a 10,000kg S.W.L. gantry. The challenge was it needed to gain a maximum headroom of 7 metres, whilst having very limited room overhead.
The fabrication itself was a challenge, which also required bespoke haulage for delivery to the site.
The gantry was delivered, erected, commissioned, and tested with no problems, and is being used by the client to maintain essential site equipment.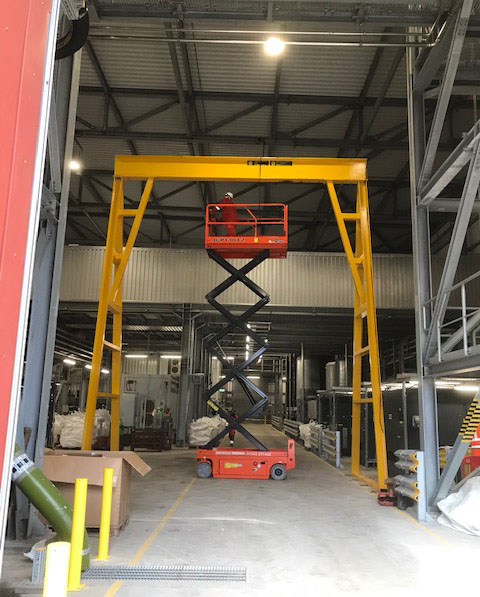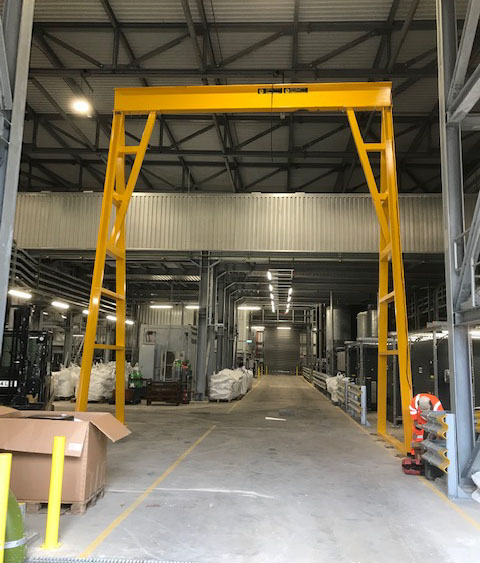 Anchor House, Riverside Industrial Estate, Market Harborough, Leicestershire LE16 7PT, United Kingdom